The cockpit of this Catalina flying boat, built 1943 in Canada, has some modern components - it's still flying, and one of the stars of the British air show scene.
G-PBYA is owned by the
Catalina Society
, and based at the Imperial War Museum in Duxford, Cambridgeshire, where the virtual tour was shot.
All controls, instruments, and switches are explained - just hover over an area of interest, and a text will pop up (this doesn't work on touch devices, unfortunately).
The panoramic view shot at the rear of the aircraft is quite unusual, it's shot from inside one of the huge perspex blisters. The rear of the aircraft is almost authentic, so this might be a useful reference.
The links are:
Catalina virtual tour
Catalina virtual tour, full window version (best for mobile devices)
Catalina virtual tour on the Catalina Society website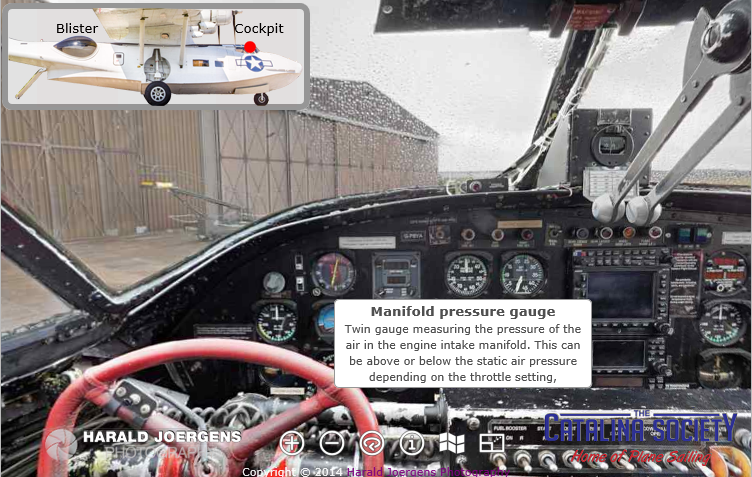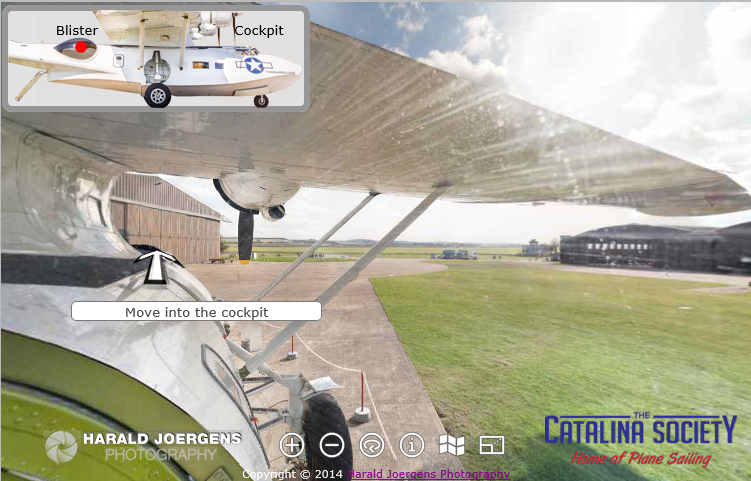 If you can think of an aircraft that might benefit from an interactive panorama, or a virtual tour, please let me know.
Happy New Year!
---
Harald Joergens
Harald Joergens Photography
Interactive Panoramas and Virtual Tours